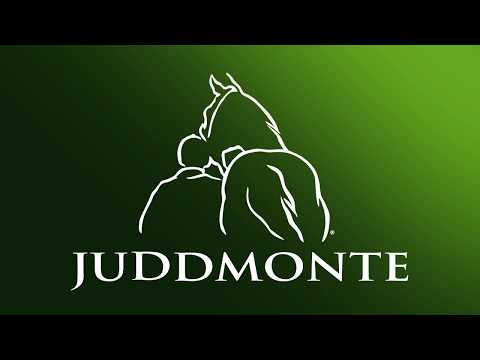 If you've waited with Bated Breath, for me to cast my Expert Eye over Frankel to check if he is now the King-Man of European stallions, well you are in for treat. This is no mirage or Oasis Dream, this is my review of the Juddmonte sire fees for 2022… 🙂
1.Bated Breath £15,000 (£12,500) (2007 Dansili ex Tantina by Distant View)
Verdict: Overpriced
He was unraced at two, a progressive handicapper at three, before coming into his own at four and five. He won the Group 2 Temple Stakes and was four times a runner up in Group 1's. Dansili's progeny having an average winning distance of 9.7f and his dam produced 9 furlong Group 1 winner and underrated sire Cityscape, but this fellow was a pure sprinter equally adept at 5 and 6 furlongs.
His record to date isn't particularly exciting. He stood at £8,000 for his first two seasons and has gradually crept upwards to reach a new peak of £15,000 for 2022. A lot of his success is in the US with Gift List and Viadera both notching Grade 2's in 2021 and Space Traveller being Grade 1 placed. In Europe, Sacred Bridge looked like a potential superstar for Ger Lyons but she flopped when favourite for the Cheveley Park . To date, despite 6 crops having run and mostly 3 figure crops, he has a solitary Group/Grade 1 winner in Viadera. His tally of 20 stakes winners from 619 foals of racing age is a modest 3%. There are better value options on both sides of the Irish sea….
2.Expert Eye £10,000 (£12,500) (2015 Acclamation ex Exemplify by Dansili)
Verdict: Fairly Priced
Entering his fourth season at stud so he will have his first runners next year. He finished his career with a record that included wins in the Vintage Stakes at two, and a Jersey Stakes and a Breeders Cup mile at three. His final tally showed five wins and three places from 10 starts. His Breeders Cup mile wasn't the best running of that contest and in truth, he was a little short of being a truly top miler (well beaten in the Guineas, 2nd in the Sussex to Lightning Spear and 3rd in the Moulin to Recoletos).
On the plus side, he comes from a typically deep Juddmonte family and Acclamation's reputation as a sire of sires has grown again now that Mehmas has joined Dark Angel as a successful sire-son.
Using any fourth season sire is a risky strategy, but I think he is reasonably priced for the package on offer..
3.Frankel £200,000 (£175,000) (2008 Galileo ex Kind by Danehill)
Verdict: Good Value…
Had a stellar year in 2021, ending Galileo's reign as champion sire in GB/Ireland and also topping the table in Europe. He was represented by Derby winners in Adayar and Hurricane Lane, top fillies in Alpinista and Snow Lantern, a classic prospect with Inspiral and enjoyed a season total of 8 Group 1 winners (2 of them in Australia). He now has 83 stakes winners from 791 foals of racing age. This equates to 10.4%, which is very impressive in the modern era.
The future looks even brighter for Frankel. Just as Galileo replaced Sadler's Wells as the sire of choice for elite mares, Frankel is now poised to assume that role. Dubawi will be 20 next year and access to him is likely to be increasingly restricted. With longevity, Frankel looks well set to add a few more championships to his record. There are still many gaps in his cv (Guineas winners, top two year old colts etc ) but we can expect these to fill in over time. Noble Truth (by Kingman) finished 2nd in the Prix Jean Luc Lagardere to give rise to expectations that he will make his mark as a broodmare sire as well.
How to assess his fee? His yearling median was 'only' £241,500 (Dubawi's was £446,250) but he is now entering a price point well beyond the typical commercial breeder. Given the year he enjoyed, I expected a bigger hike than £25k. He may only be an option for the super-rich for whom price is less of a consideration but he is a relative bargain at the price…
4.Kingman £150,000 (£150,000) (2011 Invincible Spirit ex Zenda by Zamindar)
Verdict: Fairly Priced…
Had a good year with 20 stakes winners. Palace Pier added 3 new UK Grp 1's, Domestic Spending won two Grade 1's in the US and Schnell Meister won a Grp 1 in Japan. In addition, he had 6 Grp 2 winners, 4 in the States, 1 in Japan and Kinross in the UK.
Kingman's success to date has been based on his initial crops conceived at £55k. There will be 149 two year olds bred at £75k to run in 2022 and his £150k crops will follow. Despite being a young sire, he will have 5 sons at stud in Europe next year (Palace Pier, Persian King, Calyx, Roseman and Headman).
Commercially, his yearling median dropped to £178,500 from £236k in 2020. That however is still a good return off a £75k cover. His percentage of black type winners is currently running at 9% (43 from 474 foals) and those figures deservedly place him amidst the elite European sires.
With the retirement of Palace Pier, he could do with a new star emerging in Europe. Kingman is not cheap at his current price, but it's reasonable to assume that he will capitalise on his better and bigger books of mares (116 of the 178 mares he covered in 2020 were elite mares) and on that basis he is probably reasonably priced.
5.Oasis Dream £20,000 (£20,000) (2000 Green Desert ex Hope by Dancing Brave)
Verdict: Good Value..
Now entering his 19th season at stud, the National Stakes & Dewhurst winner Native Trail showed he can still produce a top horse. The supporting cast was not as impressive but there were 3 other Group winners and a total of 8 stakes winners in the year.
He now has lifetime figures of 127 stakes winners from 1631 foals of racing age, which is a very respectable 8%. His yearling median was £69,300 off a covering fee of £30,000 which is also a healthy return.
He has also done respectably as a broodmare sire with 65 stakes winners produced by his daughters to date. He has a good sire son in Showcasing, along with his share of disappointments as well (Arcano, Morpheus, Naaqoos, Muharrar etc). He won't be around forever and assuming his fertility remains strong, he represents very good value as a proven, reliable sire.
Final Word/Future of Juddmonte/What is it worth?
Khalid Abdullah died in January 2021 casting in doubt the future of the Juddmonte operation. In a statement, the family committed to continuing his legacy but there does not seem to be an obvious successor with the same interest as Prince Khalid. If there are any multi-billionaires looking to buy a seat at the very top table a lock, stock and barrel purchase of Juddmonte would be an excellent place to start. There are plenty of precedents for such moves. In 2008 Sheikh Mohammed paid $460 million for the Inghams operations in Australia and the Aga Khan purchased the Dupré, Boussac and Lagardére bloodstock interests. Juddmonte would be a step up again for any purchaser. It's interesting to speculate on what it might cost. The broodmare band comprises some 200 mares including the likes of Enable. If we took an average mare value of £400k that would equate to £80 million (a snip). Valuing the stallions is obviously tricky but if we took 500 times their combined stud fees we get a figure of around £200 million with almost all of that accounted for by Frankel and Kingman. This will have to be reduced if there are substantial breeding rights held by third parties. Add in another £100 million or so for the land, yearlings and racing stock and there is a deal to be done for little more than the cost of a struggling Premier League club such as Newcastle… Someone should go for it…..